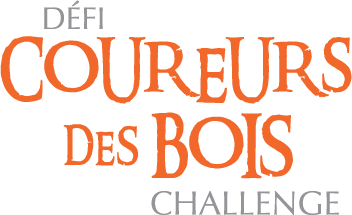 Take the 2021 Challenge!
The Coureurs des Bois Challenge organizes an annual obstacle course in the Lavigne Natural Park in Bourget. Due to the pandemic, the event has been completely revised. In 2020, more than 1,400 participants followed the paths of the Lavigne Natural Park. We hope you can participate and enjoy this revised formula.
One-way trails (3 km or 5 km) in the Lavigne Natural Park , 3480 Marcil Rd, Bourget, Ontario.
The whole month of September. You choose the date and time you want to participate. NO REGISTRATION REQUIRED.
Several challenges to overcome along the course (eg jumping jacks) plus a few natural obstacles.
Accessible to people of all ages and all fitness levels.
FREE ACTIVITY
A virtual version is available for those who live outside the region. Enjoy the Challenge!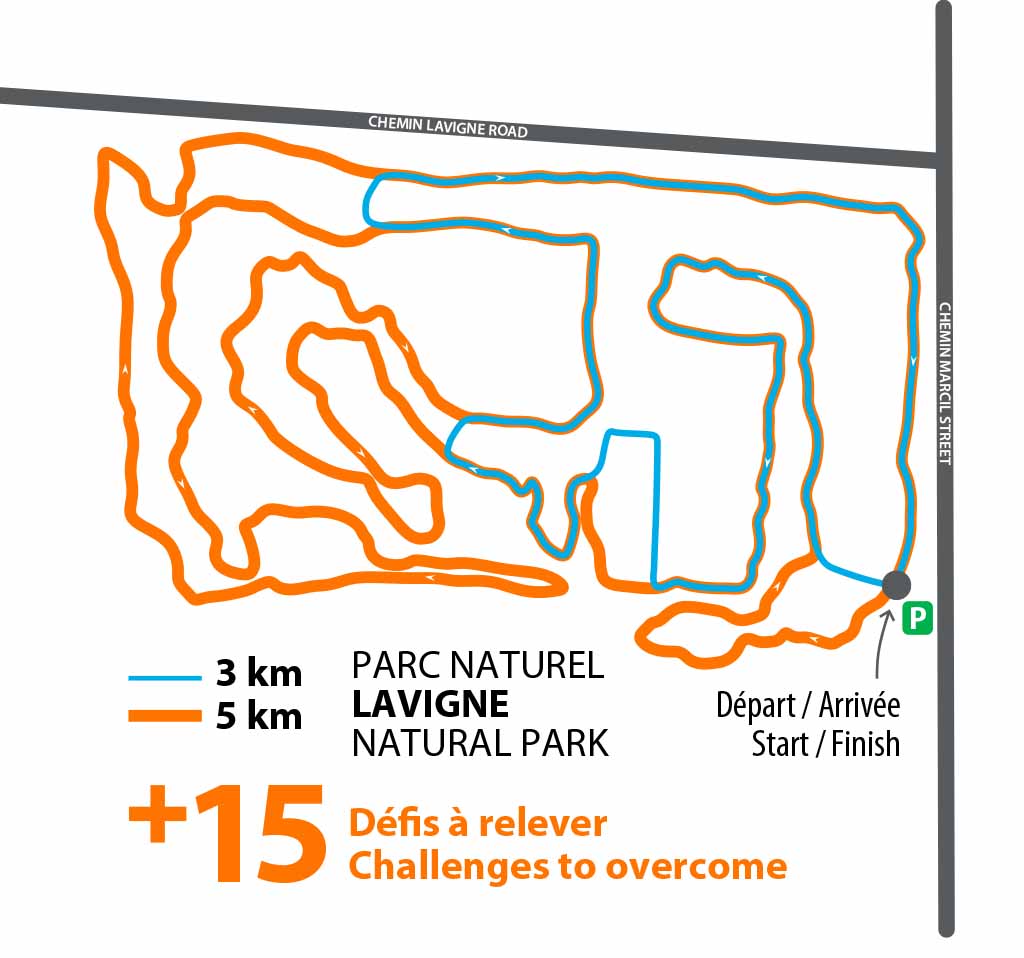 Thank you for your support!
Donating to the Coureurs des bois Challenge allows us to offer a free activity to the entire population. In addition, your contribution gives us the means to support non-profit organizations in the region and to promote our community.
NB. The Coureurs des bois Challenge is a non-for-profit organization but cannot prepare donation receipts.
Virtual Challenge
If you want to take on the challenges in another trail closer to you, you can download this program.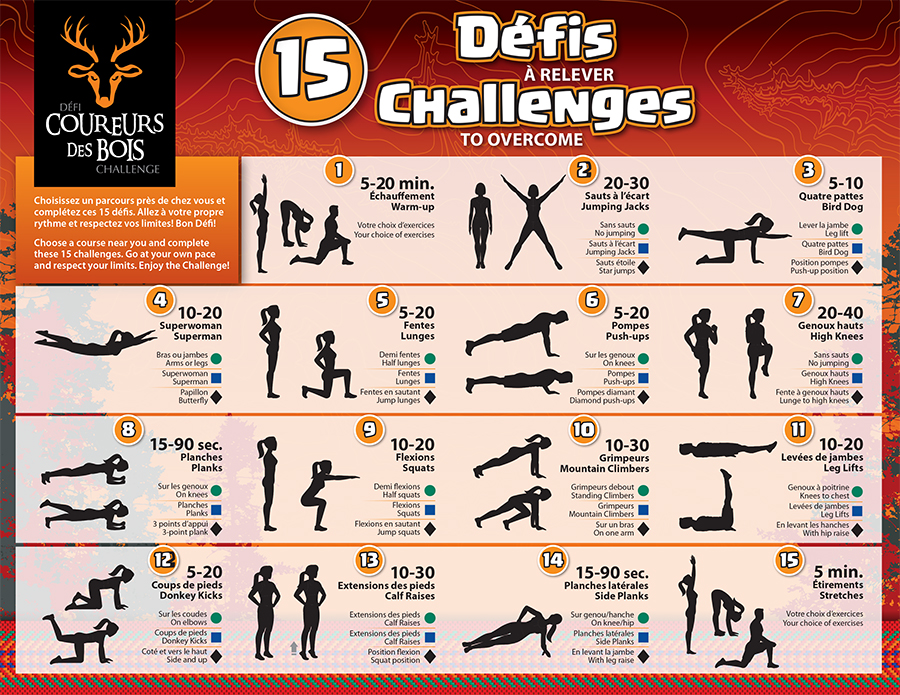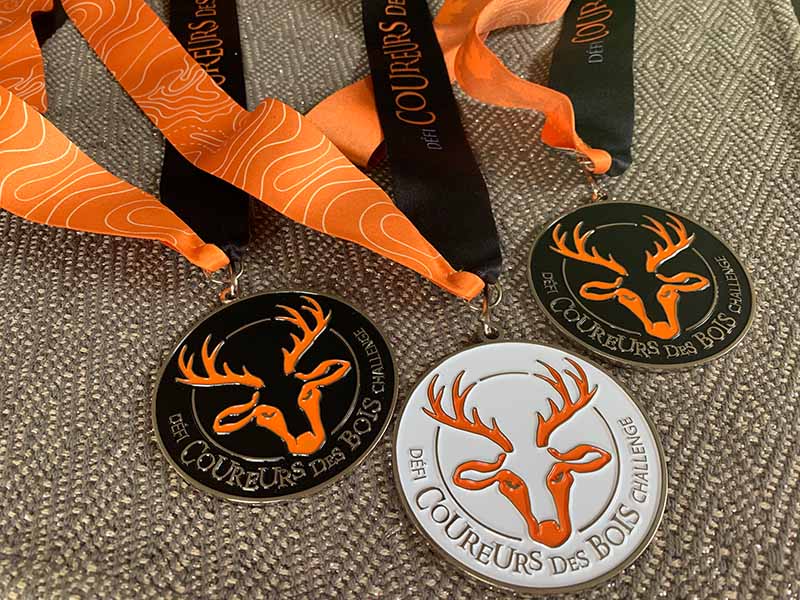 2021 Medals
The 2021 medals are available at the kiosk located at the entrance to Lavigne Natural Park every weekend in September. If you cannot make it to the booth, you can order them by clicking the button below.
In preparation for the Challenge
Thank you for participating at the 6th edition of the Coureurs des bois Challenge. As we want to make your experience the most enjoyable, here is some information for you to better prepare for the Challenge.
The Course
Our one-way course is 5 km. You can still choose to shorten your trail to 3 km by following the 3 km signs and the blue flags.
Easier trail segments are available in order to avoid natural obstacles. You will only have to follow the blue flags when an easier option is available.
We are proposing 15 challenges along the course. You can choose the level that is best for you. Remember to go at your own pace and to respect your limits!
What to Bring
A change of shoes and clothes for after the race as well as a towel for the car.
Your water bottle
Your disinfectant
Don't Forget To
Take photos and tag us on Instagram and Facebook.
Challenge yourself and above all, have fun!
Enjoy the Challenge!
Thanks to our Major Sponsors!